BackOnTrack Studios recently developed a total of four livery concepts for the needs of Bulgarian State Railways' passenger division (BDZ PP) that will be soon receiving a fleet of 10 brand new Smartron electrics. A public vote

is currently undergoing

to select the final design.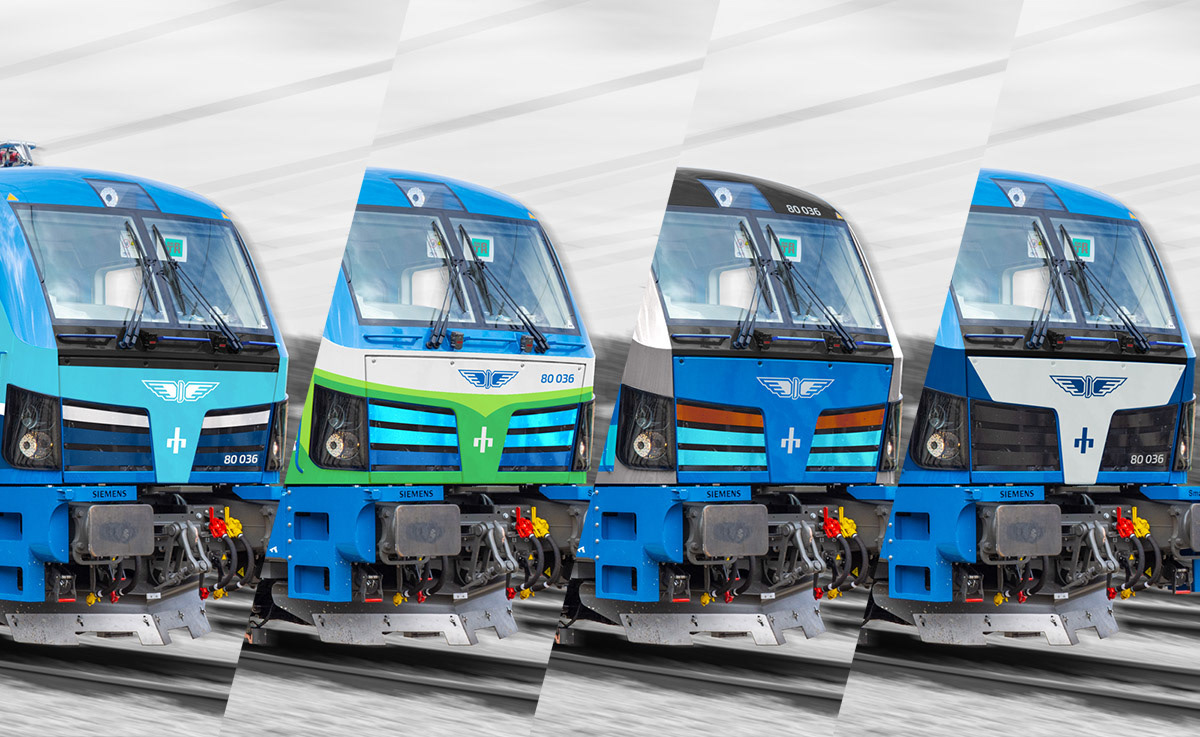 Bulgaria is famous for its nature. With a balance between green mountains and a blue (well, actually Black) sea, the small Balkan country has it all. And BDZ PP has the noble mission of being the link between those two worlds.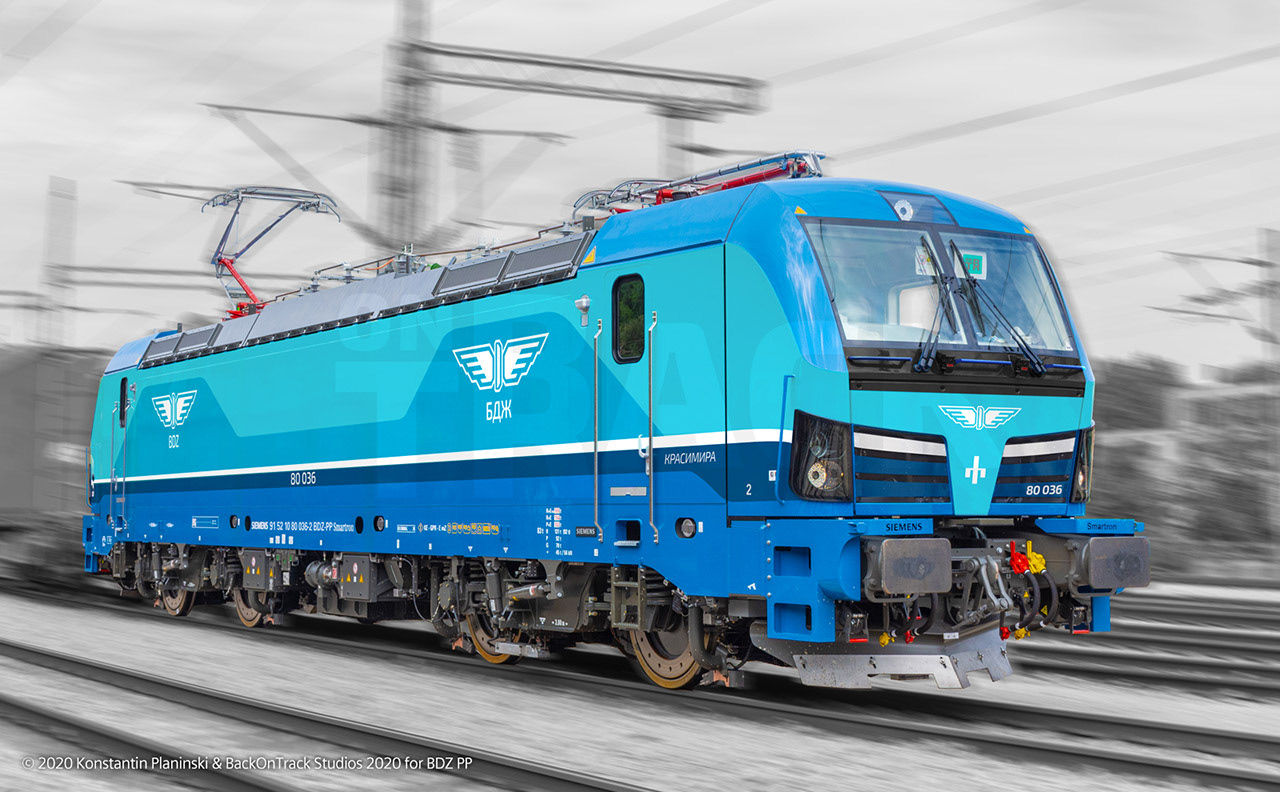 The starting point for this concept were the wing elements from the BDZ logo. They were symmetrically positioned on the locomotive's cabs and eventually blended with a concept of having the logos shown two times on the sides – once in Latin and once in Cyrillic alphabet.
At the same time, the oval angles and the contrasting white stripe bring a sense of speed and dynamics. Although more direct and straightforward, this composition focuses on the very center of the company, bringing the feeling of having wings in the very first place as a message.

There is a clear tendency for European railway operators of highlighting not only the economy but also the environmental advantages of this type of transport, as compared to the road and air ones. This 'entangling' concept strives to become a symbol of the "Green Force" and power that BDZ will be using to nurture Bulgaria's environment in a sustainable way.

The green colors also come with the idea of modernity and the start of a new beginning in the history of Bulgarian railway transport. A 'signal' livery that will be always noticed (even from afar), with a worthy and meaningful cause behind it.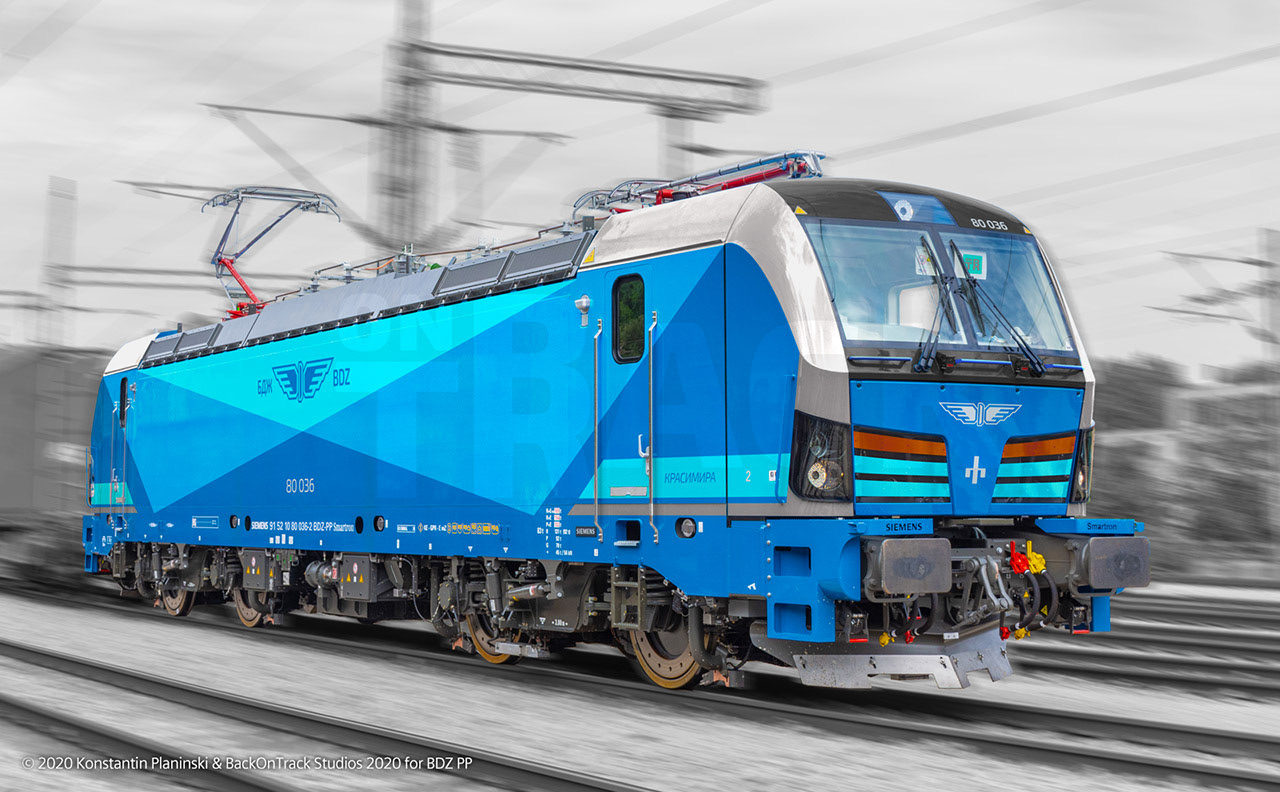 Kingfishers are unique birds that can be spotted throughout the entire year in Bulgaria. Although they live on the shore, they are also perfect divers - which can be interpreted as a common link between two words. BDZ has trains to the Black Sea coast, with "Sunny Beach" Express between Sofia and Burgas being one of the most famous ones.
This is why, along with its shapes and forms, the Kingfisher was taken as the basis for this design. And choosing a bird and not another animal was not a mere coincidence – after all, wings have been a key element of BDZ's identity in the past but also in the present.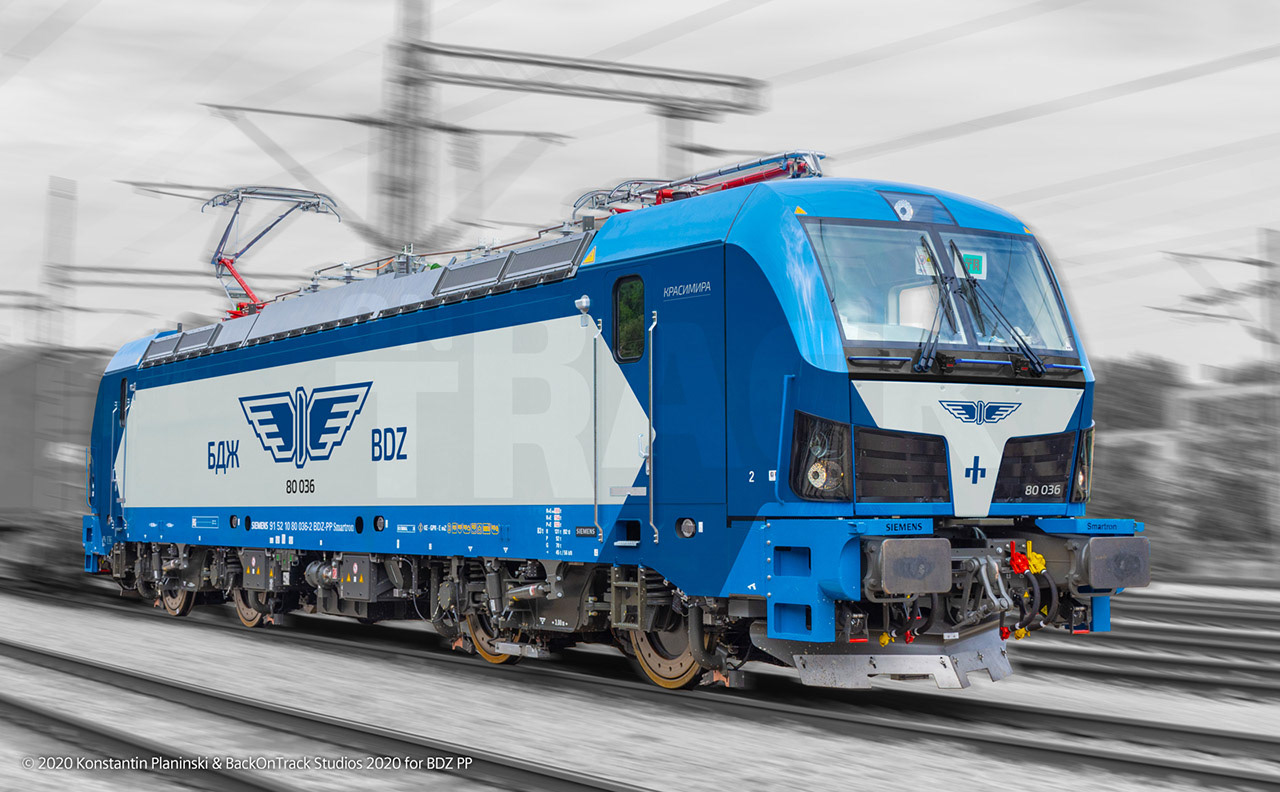 The feeling of flight and wings once again is a key theme in this fourth design and is represented through aerodynamic shapes, whose specific interaction creates this concept. The color's brightness is less dramatic here, with the Siemens' stock "Capri Blue" playing the role of a highlight rather than a base color.

The design comes to show the security and traditions of the operator, but also brings a new, modern feeling, which the Smartrons will introduce to passenger transport in Bulgaria.