Following the announcement of Norcie Re-Finance's acquisition of TRAXX locomotives from SBB Cargo, OnTrack created an impression showing such a vehicle sporting the characteristic colour scheme of the Swedish leasing company.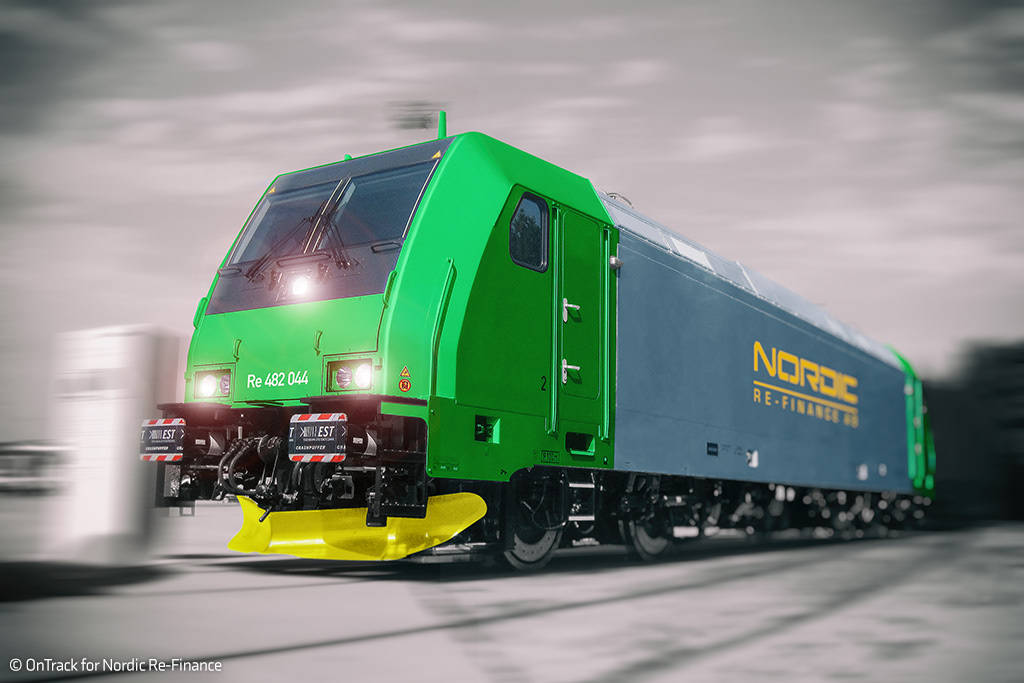 In 2023, Nordic Re-Finance announced a second fleet acquisition deal and OnTrack was commissioned to create another impression following the same design. This time it was of a MaK 1700 shunter locomotive. The company's new logo (in white) was introduced as part of this project.

Do you wonder what your vehicles would look like with a specific design or company logo? The good news is that "digital paint" is endless - and easy to apply and edit!
Click here
and have your idea visualised even before the real locomotive materializes. This will boost engagement with potential customers - their branding can be applied as well.